Imagination is more important than Knowledge – Albert Einstein
Have you ever seen a child dipping fingers in colours, or making some interesting shapes with coloured pencils? Or using grey pencil shades to come up with their own beautiful shapes? If yes, you wouldn't have missed those focused moments that also display immense happiness, joy and satisfaction of having created something – the zig zag lines, the colourful patches, the shapes that defy any definition – each telling their own story…
At Artsy Craftsy, we call it "Creativity in Making"
While creating art, children are better able to express themselves and interact with their surroundings. Scientifically, it helps in the development of the right side of brain, helping children develop skills that aid their overall development.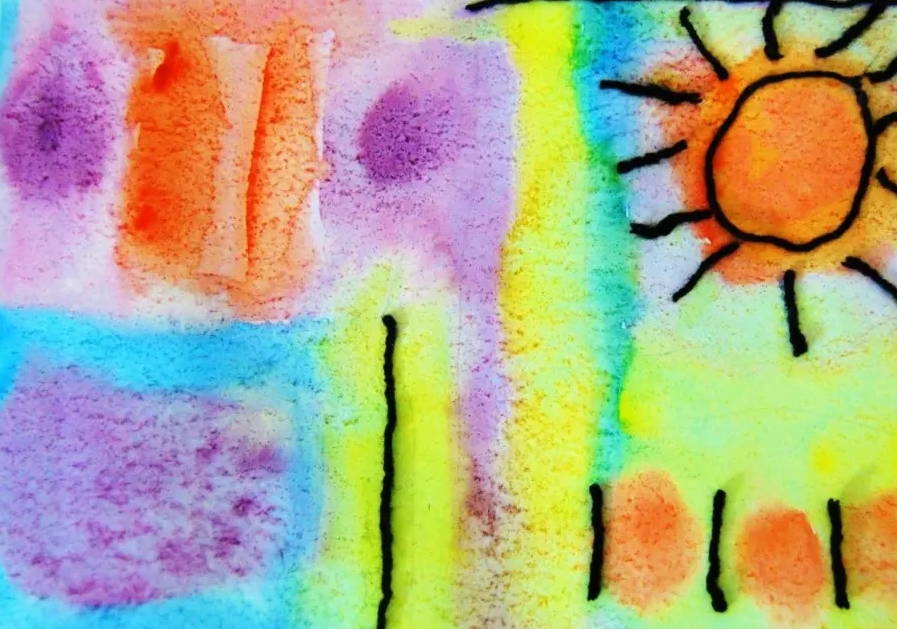 But Art goes beyond the scientific explanations – it is an amazing medium that nourishes young minds, fills them with creativity and helps them express their own views of the world, their imaginations, their own little perceptions and interpretations …
Why Artsy Craftsy?
Because we work with an aim in mind. We know that Art aids the overall development of a child – intellectual, physical and emotional, and hence deserves enough time and attention.
At Artsy Craftsy, we have invested significant time in researching and coming up with the right course module for kids. While being light and enjoyable, it ensures the development of fine motor and communication skills, while bringing out their creative best.
We Start with
Understanding of lines and patterns

Understanding of shapes and forms

Curved Line and patterns

Introduction to abstracts
And gradually move to
Colour Study, Unidirectional Colouring, Shading and Blending

Motor skill development activity using craft and basic forms of art

Handling of paints and brush and colour

Study of Curve line objects: Still Life, Birds and animals

Study of foliage and landscape level I

How to draw step by step beautiful interactive art
---
"ArtsyCraftsy changed my sons life....quite literally! Being mentored by the most wonderful teacher, he is able to deal with his intellectual disabilities in most creative and innovative ways, year on year his love for art has only increased, making all of us appreciate art museums and artists all the more."
-Diksha Arora